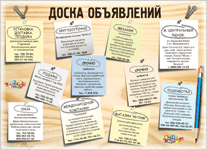 Last ads
06.02.2019

100

25.09.2018

25.09.2018
All ads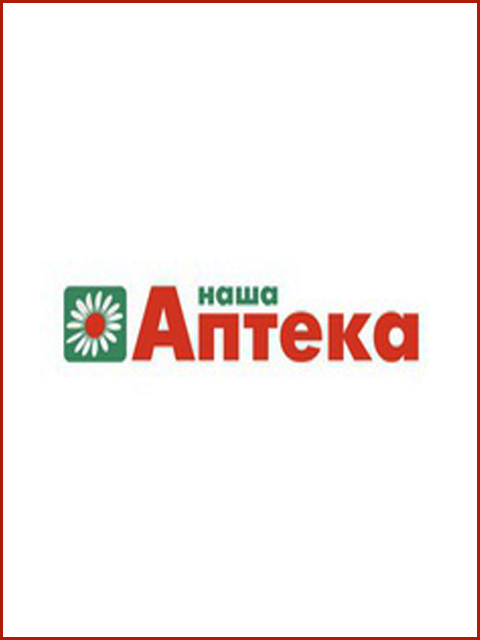 Contacts
Kyiv, str. Basseynaya, 23/52
tel.: (044) 585-08-80

«Nasha Apteka»
Kiev, str. Raisa Okipnoi, 5
Tel.: (044) 501 84 71
Kiev, str. Yakіra, 8
Tel.: 0-800-50-15-80, (044) 593-73-75
Kiev, str. Mishugi, 4
Tel.: (044) 492-06-77
Kiev, str. Chestnut, 7
Tel.: (044) 546-53-88, 546-00-11
Kiev, str. Uritsky, 39
Tel.: (044) 587-82-03
Kiev, str. Basseynaya, 2
Tel.: (044) 495-49-93
Kiev, str. Akhmatova, 14-B
Tel.: (044) 572-07-17
Kyiv, Pravdy ave, 94, p.132
Tel.: (044) 484-81-42, (044) 484-81-52
Kiev, avenue Heroes of Stalingrad, 48
Tel.: (044) 502-00-48, (044) 502-00-49
Kyiv TC «Metrograd» PTP №4 sector «G»
Tel.:/Fax: (044) 247-56-86
Kyiv, str. Enthusiasts, 7
Tel: (044) 294-32-85, (044) 331-49-40
Tel.:/Fax: (044) 294-31-68
Kiev, str. Dragomanov, 29
Tel: (044) 572-04-00
Private enterprise «Nasha Apteka» - one of the famous pharmacy chains in Ukraine. More than 50 pharmacies located in Kiev and ten areas: Dnipropetrovsk, Zhytomyr, Ivano-Frankivsk, Kyiv, Lviv, Odesa, Rivne, Ternopil, Khmelnytsky and Chernivtsi. During the twelve years of the " Nasha Apteka " has proved itself a competent professional service and large range of quality medical products, goods for health and beauty.
Online pharmacy www.0303.com.ua enables customers to get acquainted with a wide range of medications, vitamins, nutritional supplements, skin care products, essential oils, medical equipment and other medical products that can be ordered at a discount.
www.JASMIN.com.ua - is a dedicated online shop for cosmetics PE«Nasha Apteka» , which provides a wide range of cosmetic products for hair, nails and skin, among which there are global manufacturers of cosmetics, as Vichi, d'Uriage , Pierre Fabre Dermo (Avene, Klorane, Galenic), Lierac, Bioderma - France, Guam, Brelil - Italy, Avene, Ducray, La Roshe-Posay, Eucerin and others.
In 2011, «Nasha Apteka» has won the annual competition among professionals of pharmaceutical sphere of Ukraine - Panacea in the "Pharmacy Chain of the Year".
PE «Nasha Apteka» continues to develop, we are confident about the future,we improve!
Page views: 12244